Plastics Today: Custom Molder Grows Footprint, Adds 620-Ton Press
Stelray Plastic Products said its expansion will allow it to better serve existing customers and further pursue opportunities in medical molding.
Precision injection molder and mold builder Stelray Plastic Products Inc. is nearing completion on a 5,000-square-foot addition to its existing 14,000-square-foot molding department.
The new space includes 20-foot clear-height ceilings to accommodate the installation of a Haitian 620-ton injection molding machine and integrated 3-axis robot. The project also includes the construction of a larger metrology lab and the addition of a new Micro-Vu vision system. The lab and equipment are designed to support precision measurement and product validation work for customers while seeking to further penetrate the healthcare space, said Stelray.
Increased molding capacity enabled by the Haitian Jupiter JUIII 5500 will allow Stelray to fulfill customer needs across the 22- to 620-ton injection molding clamp force range. Stelray added that it plans to use the increased physical footprint to enhance operational efficiency through lean initiatives and a plant reconfiguration.
Located in Ansonia, CT, and operating since 1961, Stelray is a second-generation family-owned business that has evolved from modest beginnings in injection molding to a one-stop source for precision injection molding, post-molding, and tooling for OEMs worldwide. Additional in-house resources include rapid prototyping, design consultation, a fully equipped tool room with complete mold-building capabilities, and cleanroom molding. The company also offers value-added services such as ultrasonic welding, painting/decorating, mechanical and electromechanical assembly, packaging, and soldering.
"We are extremely excited about the completion of the new addition to our molding department — the additional space and high bay ceilings allow Stelray to enter market segments that we had not been able to participate in before," said owner and President Lawrence Saffran. "We look forward to servicing our existing customers and welcoming new customers with the ability to mold larger parts and larger programs. We are thrilled about this new chapter and the opportunities it brings, and we look forward to continuing our journey of success while meeting the ever-growing demands of our customers."
Published by the Plastics Today Staff
Link to Article: www.plasticstoday.com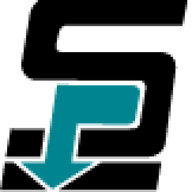 A Plastic Injection Molding Company with Full Service Mold Building Capabilities.