Meeting Customer Challenges with Partnership-Driven Solutions
The Next Generation of Stelray Plastic Products
A Plastic Injection Molding Company with Full Service Mold Building Capabilities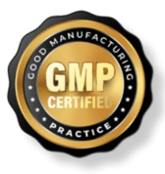 Industry served
Aerospace & Aircraft
Automotive
Electronics and Instrumentation
Home
Electronics and Entertainment
Accessories
Medical
Dental
Pharmaceutical
Consumer Appliance
OEM Applications
Defense
Water and Chemical Filtration
Lighting and Architectural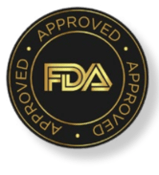 Industry Standards Meet
FDA Registered Medical Device Manufacturer
International Organization for Standardization
ISO 9001:2015
UL-Underwriters Laboratories
CGMP
American National Standards Institute(ANSI)
American Society of Mechanical Engineers(ASME)
American Society for Testing & Materials(ASTM)
CE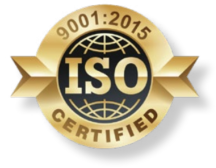 Top Quality Assurance
Delivering premium plastic injection molded products to our customers is our daily business objective at Stelray Plastic Products, Inc. This culture is guided in part by our Quality Management System, based on our principles of ISO 9001:2015.
This commitment to excellence has allowed the opportunity to work for top U.S. and International corporations such as ITT, Panasonic, Hill-Rom, Hubbell, and Sub-Zero.
We were referred to Stelray Plastics by our packaging agency to help us create a unique new product that we wanted to launch in the US in six months. We had only a concept and no design or engineering figured out, nor did we have any idea how to move forward. Stelray helped us turn the concept into functional industrial design and provides us with their expertise from a process standpoint and we had our production molds in place in time to make our launch date. They provides us with professional guidance from start to finish which resulted in a great finished product that was competitively priced and under budget. We would highly recommend Stelray Plastics to anyone looking for a valuable partner that can deliver turn-key, high quality injection molded products. They are extremely knowledgeable, professional and great to work with.
Jim Smith
I first came across Stelray Plastics with a new product design that our client molder at the time and several molders told us was not possible to accomplish. We worked with the Stelray engineering team to perfect the design and in a few short months we were making what we were told couldn't be done. Staying ahead for the competition is imperative, so staying with a supplier that wasn't able to think outside the box wasn't an option for us. We quickly realized we were with the wrong molder and moved all of our molds to Stelray. I highly recommend Stelray Plastics for both new designs and current molding jobs. They really step above the competition. We have cutting edge designs and needed a partner with the technology and vision to make it a reality. Stelray plastics was that supplier from the beginning to the end.
Scott Crysler
Complete the form below for a no obligation consultation.
You'll speak with one of our engineers to discuss your plastic project.