Injection Molding Services
PLASTIC INJECTION MOLDING SERVICES
Now in our fifth decade, Stelray was founded on the vision of meeting customer challenges with partnership-driven solutions providing for all plastic injection molding services under one roof. Our experience with plastic injection molding, and a broad scope of plastic resins has provided us with a wealth of knowledge and expertise we use to benefit our customers every day on a global stage. Stelray has an outstanding supplier record to numerous fortune 500 companies providing precision injection molded components across many industries. We take pride in knowing our customers rely on Stelray for consistent quality, superior service, and on time delivery for injection molding projects. Check out our careers page to be a part of the Precision Plastic Injection Molding Team.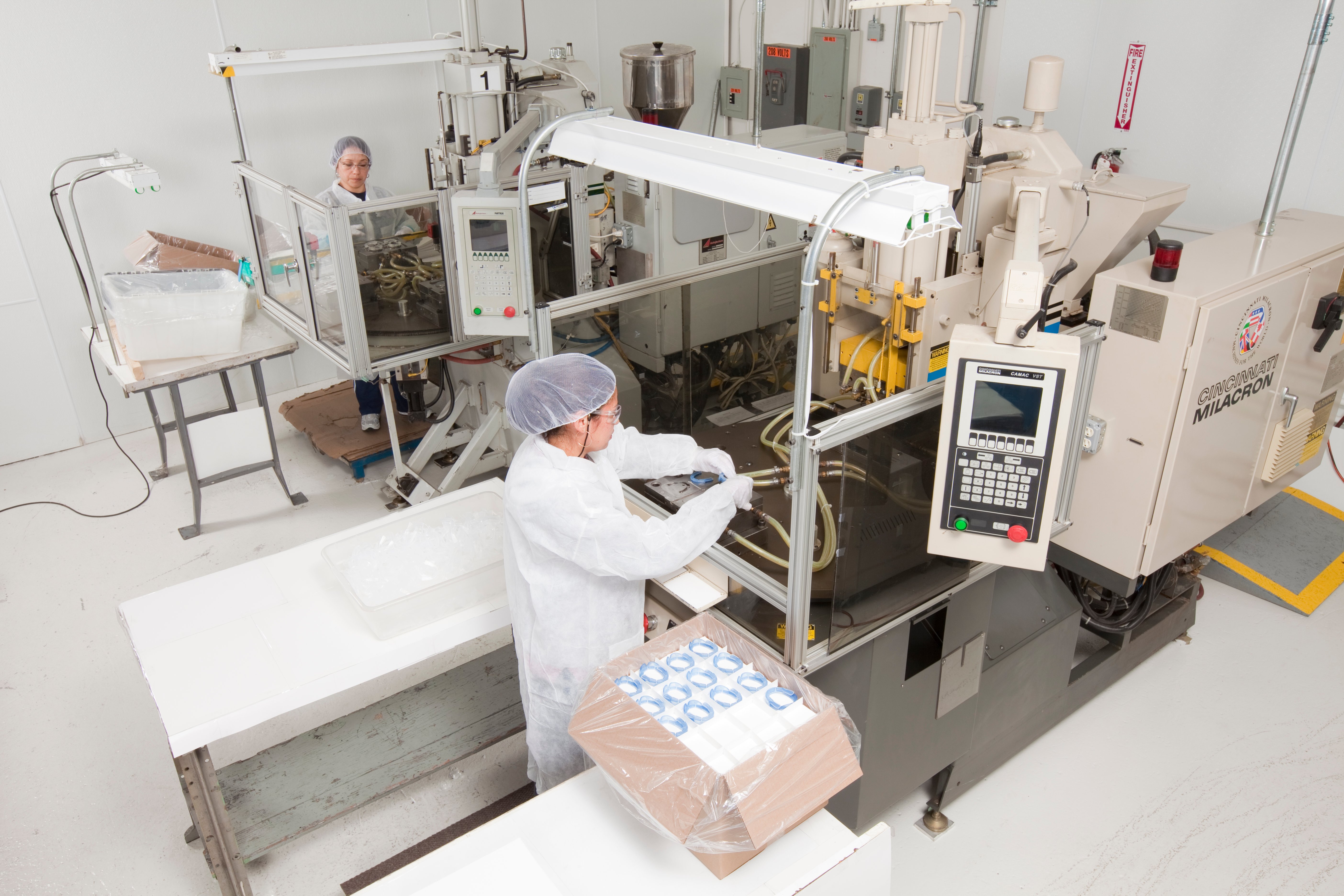 Plastic Injection Molding Services and Machine

ry
Clamping Force: 22 tons – 385 tons
Shot size: 1 oz – 36 oz
Production Volume: 10 to 10 million units
Short runs, Long Runs or Mid Volume
Speciality Production Shop
Tolerance of (+/-) .001"
Insert molding and overmolding
White room services for medical, dental, and bio science applications
Rotary injection horizontal molding machines
Overmolding / Multi-Material Molding
Industries Served
Medical and Dental

Pharmaceutical

OEM applications

Aerospace and Defence

Automotive

Electronics and instrumentation

Consumer Appliances
Injection Molding Flexibility on your schedule
Just In Time (J.I.T Deliveries)
Kanban stocking programs
Blanket orders for volume discounts
Quick Turnaround – Speed to Market
Lights out manufacturing
24 hour staff scheduling
Industry Standards Met
Lean Manufacturing and GMP
FDA registered
ISO 9001 – 2015

ANSI & ASME & ASTM & CE
Plastic Injection Molded Component for Window Shade Assembly Sample Project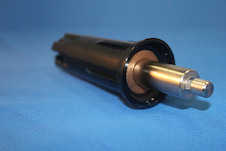 Stelray Plastic Products, Inc. produced this end housing that is used on a pin, in a power window
shade assembly for a home interior industry client. We provided the plastic injection molding of the
polycarbonate end housing and inserted the bronze bushing into the housing while the material
was still expanded from the heat. We knew that the interior diameter of the bushing was a critical
dimension for quality control because it was the key to a proper fit. The part measured 4.5″ long with an outside diameter of 2.000″. It took us eight weeks to do the tooling and 2 to 3 weeks to produce each 1,000 unit
run for delivery to Connecticut and California. To learn more about this plastic injection sample project,
contact Stelray Plastic Products to discuss your particular requirements.