Injection Molding Services
Stelray Plastic Products is a leading global plastic injection molding company providing cost-effective solutions across a wide range of applications and industries.
We have an outstanding supplier record of providing precision plastic molding, post-molding and prototyping services to an array of industries and Fortune 500 companies. We take pride in knowing that our customers rely on our team for consistent quality, superior service and on-time delivery.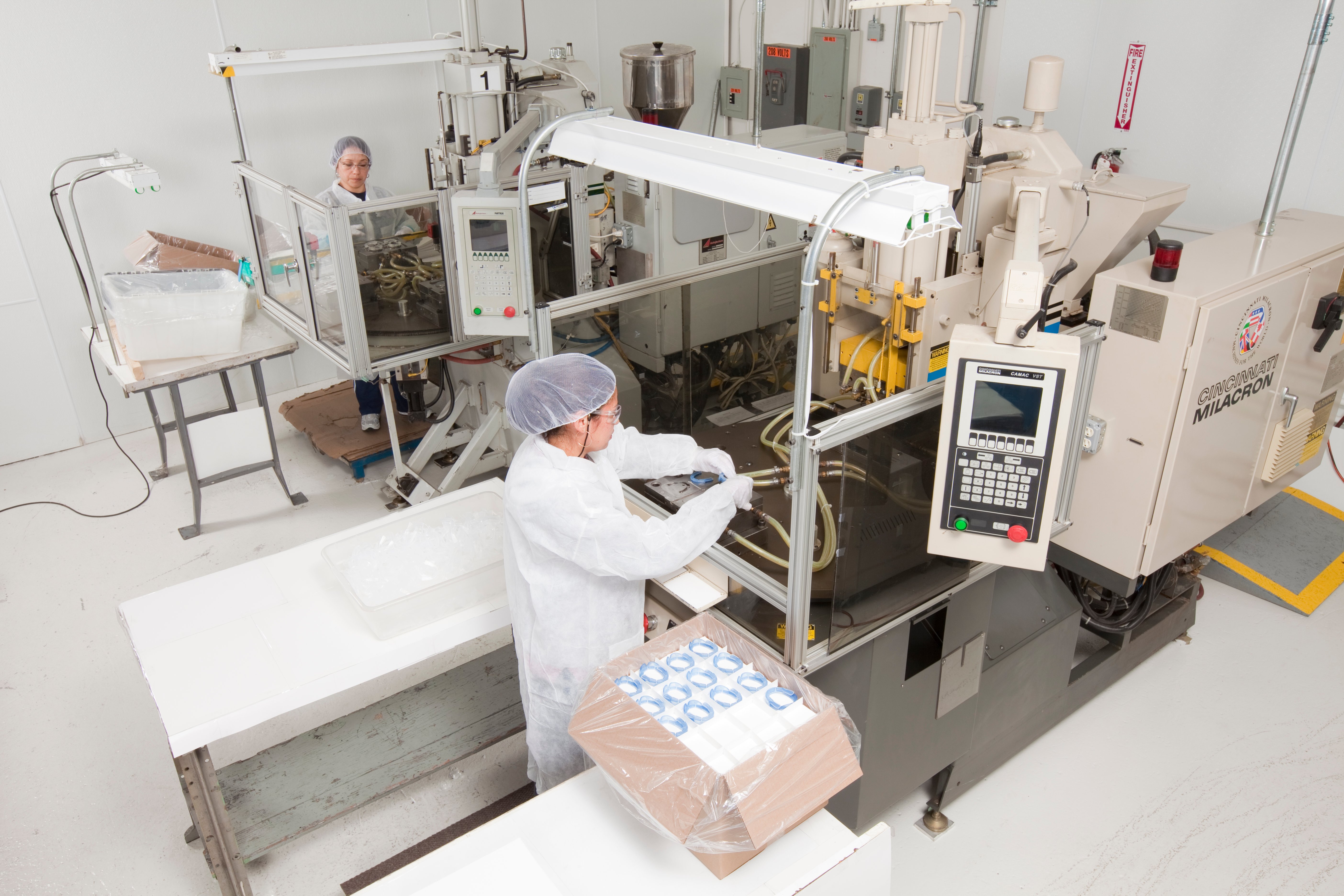 Plastic Injection Molding Services
Our specialty production shop is equipped to take on short, mid and large-volume runs, and offers white room services for medical, dental and bioscience applications. Among our capabilities:
Clamping force of 22 tons - 620 tons
Shot size of 1 ounce - 45 ounces
Production volume of 100 units to 100 million units
Tolerance of (+/-) .001"
Conventional & Rotary injection horizontal molding machines Insert molding, overmolding & multi-material molding
Large part injection molding
Hot runner injection molding
Custom Plastic Injection Mold-Making Services
Stelray offers complete custom injection mold-making services as well as accepting mold transfers of existing tooling all managed by our expert engineering team, who will work with you to achieve optimum performance and cost-effective savings. As part of our service, we offer in-house design and long-term mold service maintenance, as well as on-site tool room resources for mold enhancements or new product needs.
As a full-service company, we offer in-house design, tooling and engineering support as part of our custom mold-making services. All tooling design and manufacture is done by our team—for a complete custom application. Our engineering staff and molding technicians are experienced in commodity, engineering, and exotic, high temperature resins, to assist you in the proper plastic resin selection while developing the mold best suited to take on the material selected for your project.
Post-Mold Services
At Stelray, we offer a range of post-molding value-added services for our customers that require more than just a molded part. Pad-printing, hot stamping, painting, plating and shielding services are available for decorating and coating requirements. In addition, ultrasonic welding, and heat-staking resources are available to accommodate your molded joining needs. If your program requires packaging or assembly, we offer bagging options to complete full-service packaging services.
Engineering & 3D Prototypes
At Stelray, we are often asked to assist in the plastic part design development and prototyping of new product ideas for our customers. If "speed to market" is your concern, Stelray's in-house 3D printing services can be the solution, or consider the development of a quick turn soft tool constructed in our in-house tool room. As a full-service plastic injection molding company, we offer a number of product design and engineering services to help develop form, fit and function of your part for successful plastic injection molding.
Precision Quality Assurance
Our creative approach to streamlined manufacturing and problem-solving allows us to manufacture high-quality complex components and assemblies economically. Our Quality Management System incorporates the principles of ISO-9001:2015, with a comprehensive plan and system of procedures in our daily tasks and for every production run. Every new project at Stelray begins with a comprehensive Program Review which includes a deep dive into the inspection requirements for the given components to ensure that we understand your product quality needs from the beginning. Additional services offered at Stelray Plastic Products through our QA Department include complete Product Validation, Process Capability Studies and PPAP investigations.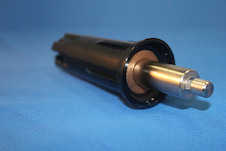 At Stelray, we take pride in offering a seamless mold transfer service that directly translates into saving companies valuable resources and time. Our expertise in handling complex transitions ensures that businesses can smoothly transfer molds, even in the aftermath of fractured business relationships. Our streamlined process minimizes transition periods, allowing for swift integration and resumption of manufacturing operations. We understand the importance of maintaining product quality and specifications throughout the transfer. Stelray's full service in-house tool room allows for the ability to quickly address anticipated or unexpected mold adjustment needs. We strive to not only bridge the gap caused by strained partnerships but also to provide a pathway to enhanced efficiency and renewed focus on core business objectives.